Norodom Narindrapong Biography
His Excellency Norodom Narindrapong (Khmer: នរោត្តម នរិន្រ្ទពង្ស) was the Prince of Cambodia, who was born on September 18, 1954 in Cambodia. He was born in Phnom Penh to King Father Norodom Sihanouk and Queen Mother Norodom Monineath Sihanouk. The prince studied philosophy, criminology, and law at the Moscow State University, and spoke fluent French and Russian.
He was the younger full brother of King Norodom Sihamoni and half-brother to 12 other surviving siblings. He was married to Eak Seenuanand had two daughters, Princess Norodom Simonarine (born August 1984) and Princess Norodom Moninouk (born March 1987).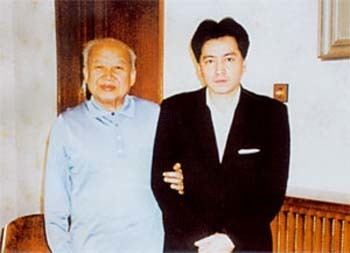 In an interview, Prince Narindrapong told RFA that he admired the Khmer Rouge and that he opposed a Khmer Rouge tribunal. "I think Pol Pot was a patriot because Pol Pot liberated the nation from US imperialism," he told RFA. Although he had a claim to the throne, Prince Narindrapong wanted to see the monarchy abolished after King Sihanouk finishes his rule, RFA said.